A Breakup Girl is a woman that repeatedly, reliably breaks up with entities of all sorts, with boyfriends, with cities, with careers, with families. A Breakup Girl may even break up with herself, move on to claim a new identity. A Breakup Girl is a woman in the midst of change. Click on each book to explore more.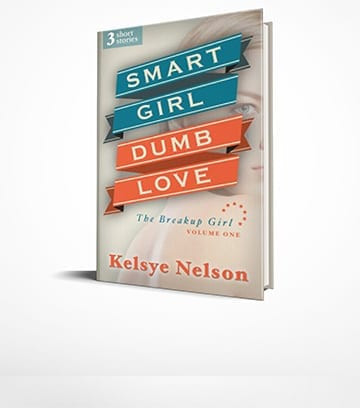 View More
Smart like Lydia Davis, bold like Chelsea Handler and relentlessly funny like Mindy Kaling, these short stories these three fast-paced stories about smart girls making dumb love will smack you off your feet and have you pleading for more.
View More
Fans of Raymond Carver and Lydia Davis will love these short stories of modern love affairs crafted with thoughtful, lyrical prose.
View More
How exactly does a girl become The Breakup Girl? These three stories take a look at life from the perspective of three clever, troubled and inconvenienced young girls faced with choices that threaten to disrupt their carefully constructed understandings of The Way Things Are.