Books by Kelsye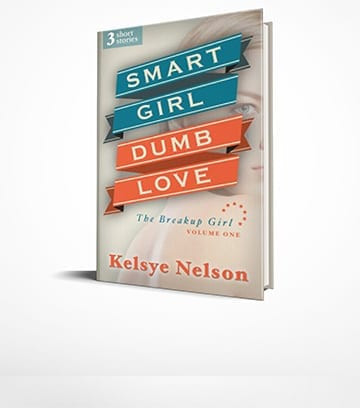 View More
Smart like Lydia Davis, bold like Chelsea Handler and relentlessly funny like Mindy Kaling, these short stories these three fast-paced stories about smart girls making dumb love will smack you off your feet and have you pleading for more.
View More
How exactly does a girl become The Breakup Girl? These three stories take a look at life from the perspective of three clever, troubled and inconvenienced young girls faced with choices that threaten to disrupt their carefully constructed understandings of The Way Things Are.
View More
Fans of Raymond Carver and Lydia Davis will love these short stories of modern love affairs crafted with thoughtful, lyrical prose.
Book Lush: What to Drink with What to Read (Coming soon!)
Book Lush is the definitive guide of what to read with what to drink. Book Lush pairs great reads with a drink perfectly matched to the tone, style, period and meaning of the writing. Each section contains an excerpt of a book selection, a brief biography of the author, the relevance of the piece, a description of the writing style and the author's place in modern literature, plus a paired drink recipe. Drink recipes are crafted by bartenders from some of the most interesting drinking venues around the world, with the book selection serving as inspiration.